Welcome to the FlexTools Labs.
We thought it would be helpful if you had access to some of the products we have worked on, or are still working towards next releases.   These products are in their Alpha or Beta stages, or may be quick experiments that may never make it to an official release.
The products we will post here are just some of the things we are working on.  There is a lot more going on behind the scenes...
We hope you find this helpful.  Feel free to send us feedback with comments, ideas, suggestions... anything!
OUR DEFINITION OF ALPHA & BETA
A quick hack that we put together in a short time just to prove that something can be done.  It is not a polished product and it may have serious bugs and unexpected behaviors.
A product that is close to being released and we are giving it out for testing purposes, to see if there are any bugs we've missed or features that need improving.
Use these components with care!

They may not always function as expected.  We highly recommend that you uninstall them as soon as official versions are released.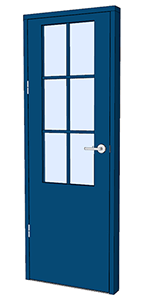 FlexDoor - Glass Divisions
ALPHA
* Requires a FlexPack Pro license
* Panel thickness cannot be changed
* 1 or 2 doors with glass divisions
* Side and upper panels are plain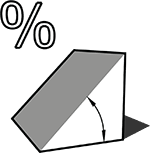 Scale the component to correspond to a slope in your model.  Read the results in the component options window in degrees and in percentage.
* No special requirements