Your Model Wanted for 3DBasecamp 2022!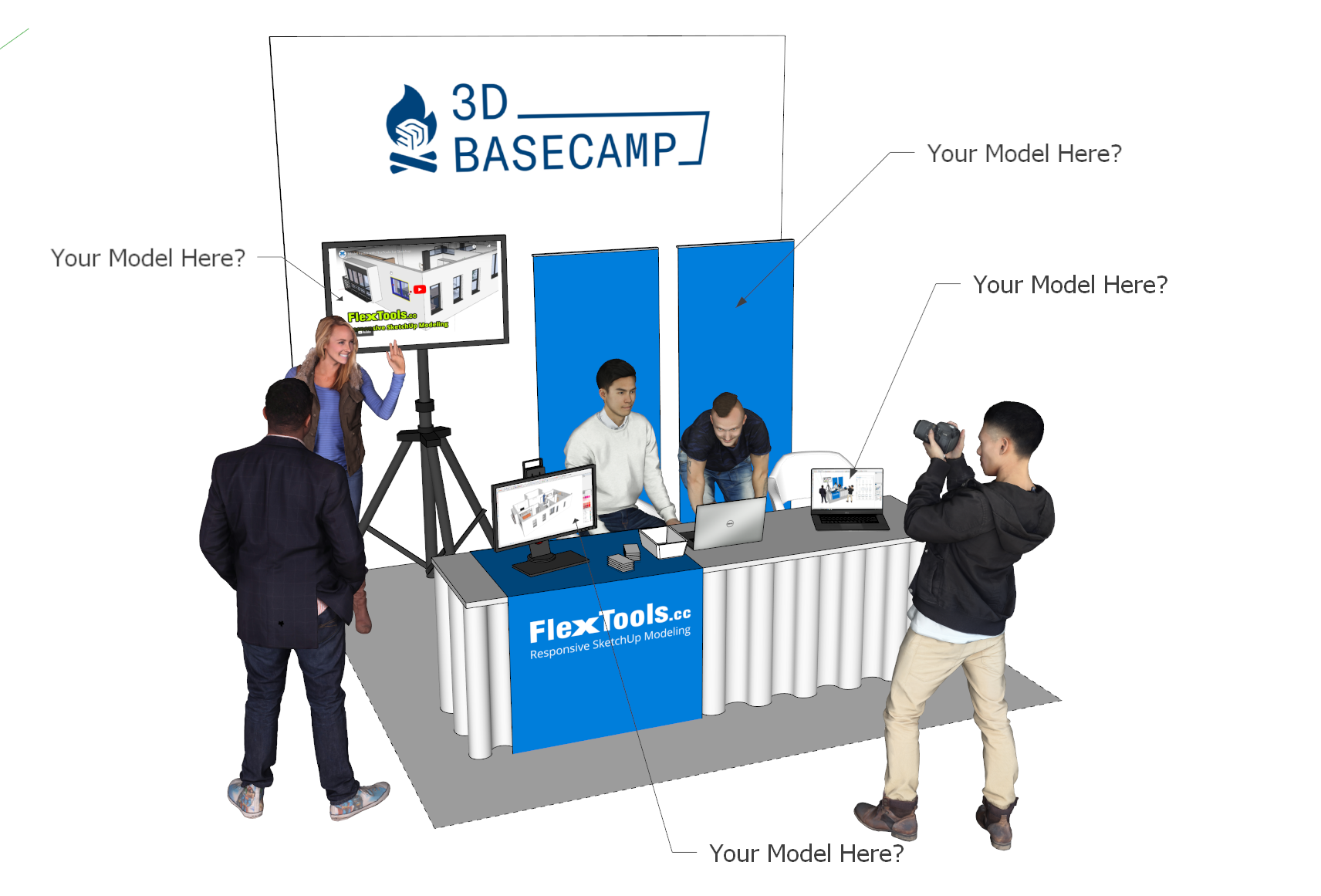 If you'd like the oppertunity to have your project featured in our booth (with full credits of course!) please send us:
Your best model(s) where you've used FlexTools wall cutting components
2D plans, sections and elevations using FlexTools tags
Layout files from these models
Renders & images
Videos
SKP Models preferred, anything else is a plus.
The materials you send may appear in:
Graphics in our posters
Looping animation
Live demonstrations with potential customers
FlexTools website
* For large files (above 70MB) or if there are any issues uploading - please send via Yousendit / Jumbomail / Dropbox / Google Drive etc.  to yoni@flextools.cc