Custom Thumbnails for Component finder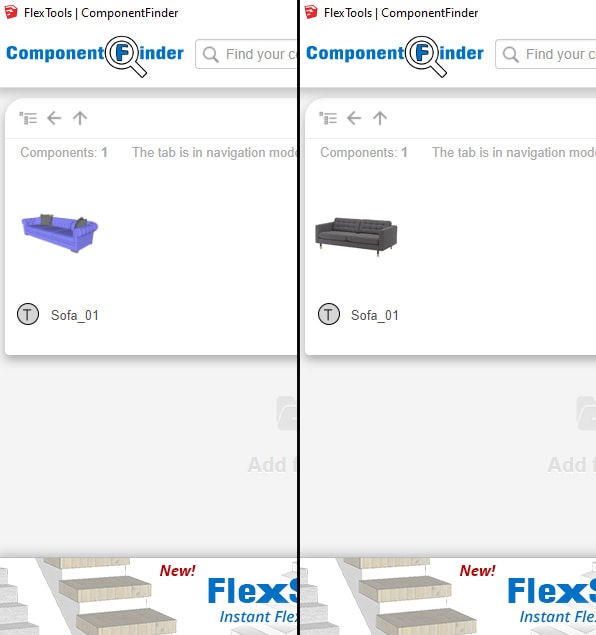 Hey, here is an idea.
Add an option to replace the thumbnail on the component finder.
At the moment component finder takes the Sketchup default thumbnail and places it in the component finder. That works in most of the cases, but in my case, I have a library of VRScene and Proxy items that I have ready to use in Sketchup, that are exported from other places. Those thumbnails don't look good, they are mostly mesh. We do have rendered images next to those files so we know what we are looking at when browsing the folders.
Would be awesome if we could add a custom thumbnail to the component finder.
Thanks for your time.