Different materials for inside and outside of window frame/casement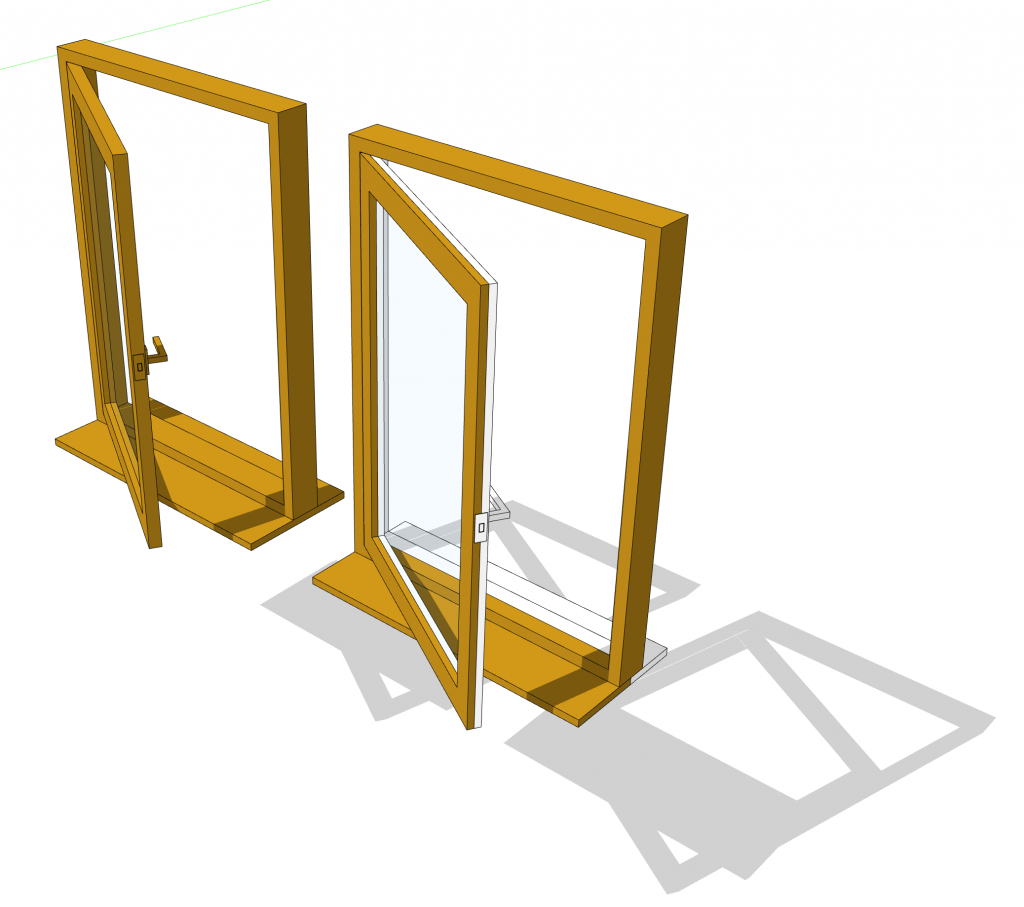 Hi,
I use FlexTools windows a lot in my design but spend quite a bit of time modifying the default frame components to allow the use of different materials on the inside and outside of the frame.
Most window manufacturer offer different finish options for their frames, for example anodised aluminium on the outside and untreated wood inside.
Would it be possible to modify the subcomponents of the frame and casement of windows and doors so that two separate materials could be applied easily to the inside and outside?
This maybe could be done by having two separate material fields in the component options, I guess?
This would save me tons of time during modelling and prior to rendering with V-Ray
Thanks in advance.
Thibaut
2hD Architecture Workshop