Thinking in 3D with SketchUp

"I live in 3D and think in 3D and so I find the most efficient way to get that 3D image out of my head and start working with it is to create it directly in Sketchup."


Derek Sallans, Longhouse Design
Derek's workflow for concept design is so fast and intuitive, so very SketchUp-like, we couldn't help but share it with you! 🙂
Check out the video above.  It's a pleasure for the eyes to see someone working so smoothly: copying, flipping and resizing components, pairing dynamic windows with a manufacturer's catalogue for immediate results, applying materials - all in one go.
Below Derek shares his view on working in 3D with a few examples from his recent projects - All videos and images courtesy of Derek Sallans from Longhouse Design.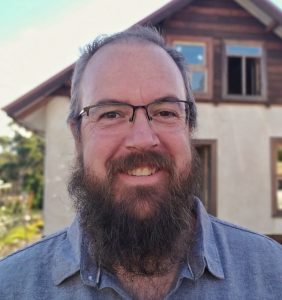 Really the key to what I do is working in 3D, from start to finish.
It's 2021 now, we have VR and artificial intelligence, and I see no reason why I would try and keep using the same technology the Romans used. I think in 3D and I can translate my ideas directly into a 3D environment to convey my design intent.
Sketchup has been an amazing tool for that for many years, and extensions like Flextools mean I can add parametric design elements and detail with minimum fuss. It's like having a magic pencil that shows what I'm thinking.
Outside of making it easy for me, the benefits in terms of client engagement and satisfaction really cant be understated. The look on someone's face when they see their new home, built and virtually real before they pay a cent to a builder is priceless.
The amount of design decisions you can make in 3D that would be missed in 2D adds huge value to my work, and means there are far less revisions later, especially during construction.
We've all seen plenty of modern black barns in the past few years, so on the advice of my three year old home office manager I put together this pretty striking Red Barn. The colour is inspired by traditional red barns and farmhouses in Sweden, using standard Manor Red colourbond.
For this video, it's really about building that presentation model, so I've used Flextools windows which are quick and easy and very versatile. The wall cutting and resizing features are magic for this sort of early concept. High detail with low effort.
The final render was done in Enscape which has a nice live link with Sketchup. The trees, people, furniture etc. within Enscape are another great detail booster for a quick model.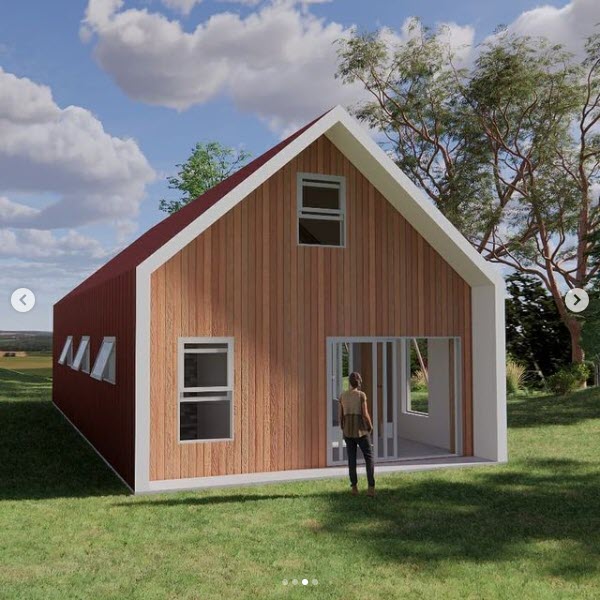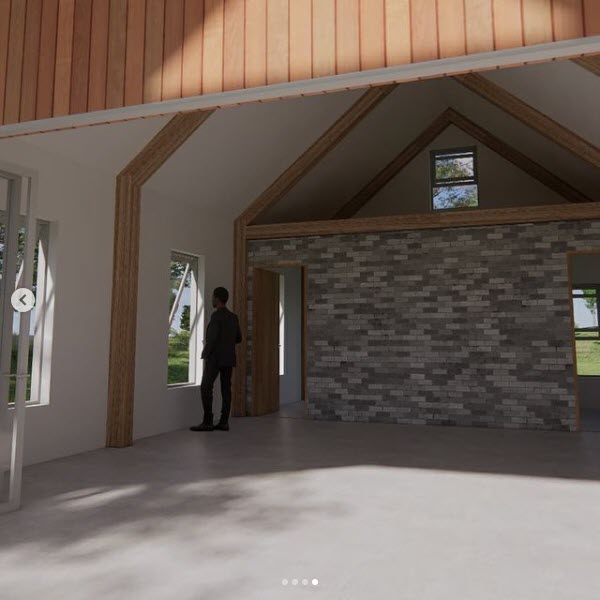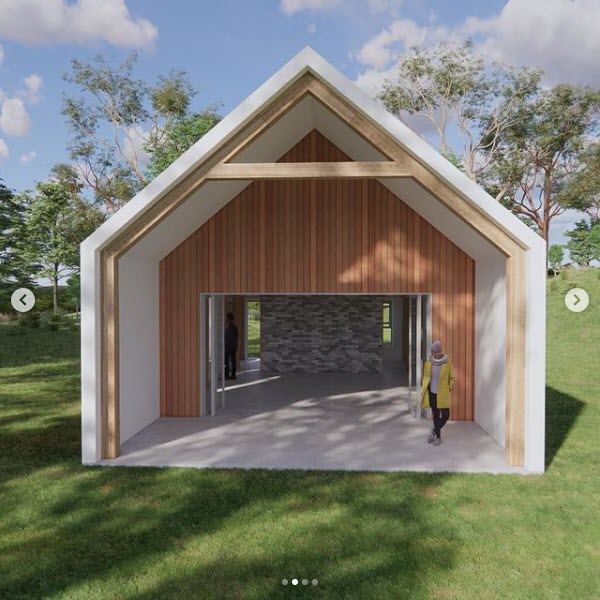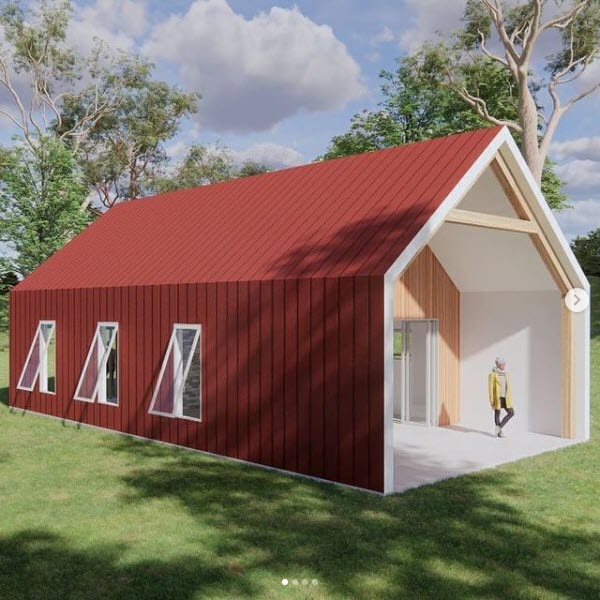 Concept 2: Traditional House with Timber Trusses
This is a custom sustainable home design project for a timber framed strawbale home. It includes loads of traditional features and character. The home will be owner-built on a limited budget so a lot of care has been taken to achieve the desired result without relying on high end custom work.
It's quite a skill to understand how a set of 2D plans will look in reality, but showing someone around inside a 3D model like this is very intuitive.
We made some important adjustments right there on the spot and got to see how it changes the space in real time, and that is just so valuable.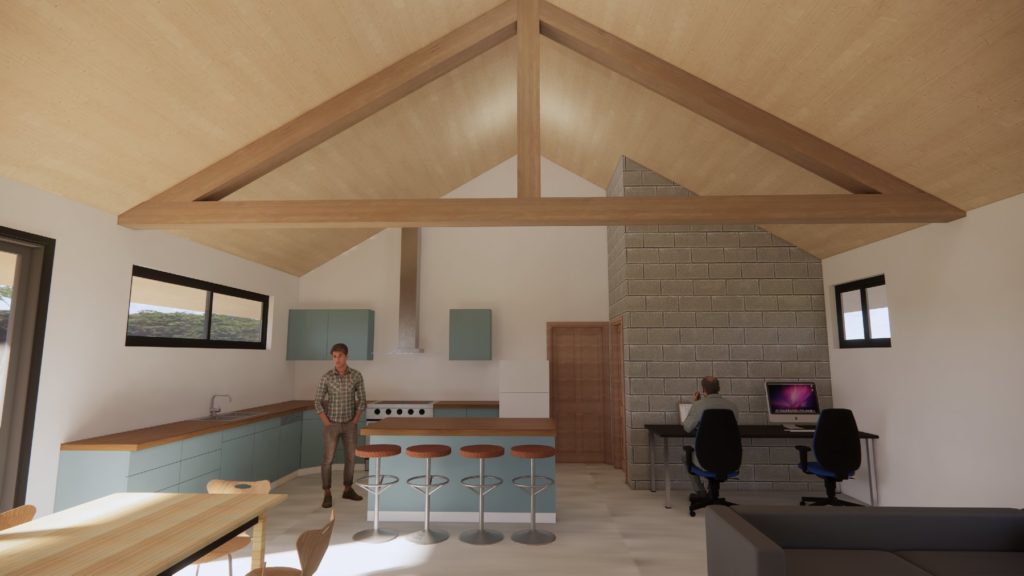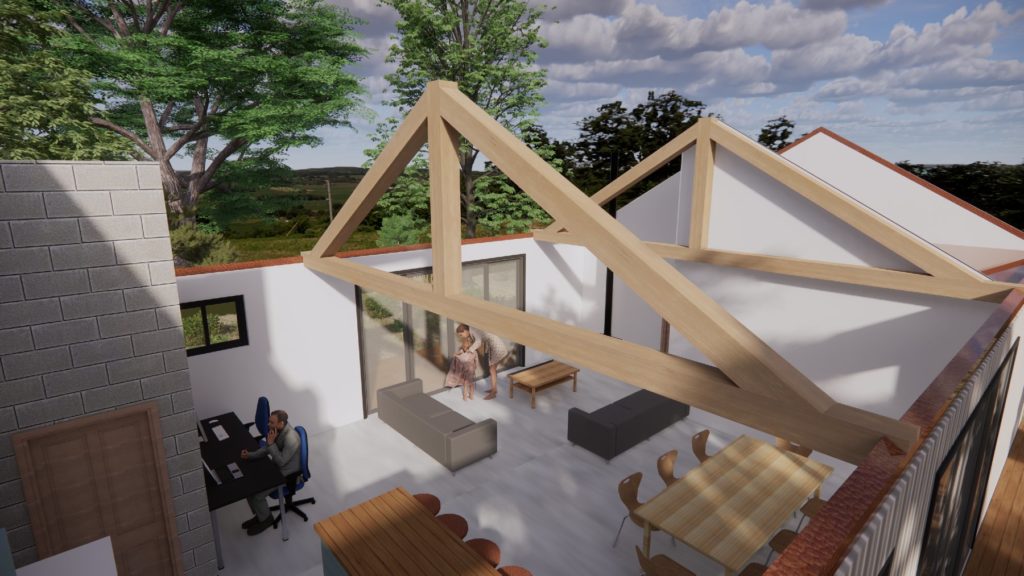 Concept 3: Modernist "Hobbit House"
I knocked this up for a concept yesterday, thinking about a high perfomance skillion roof integrating a timber frame element. The green roof flows down the low south side wall in a cascading green wall of ferns. This view is from solar north so the interior will get bucketloads of sun through winter, with the large overhang sheltering the building and patio in summer.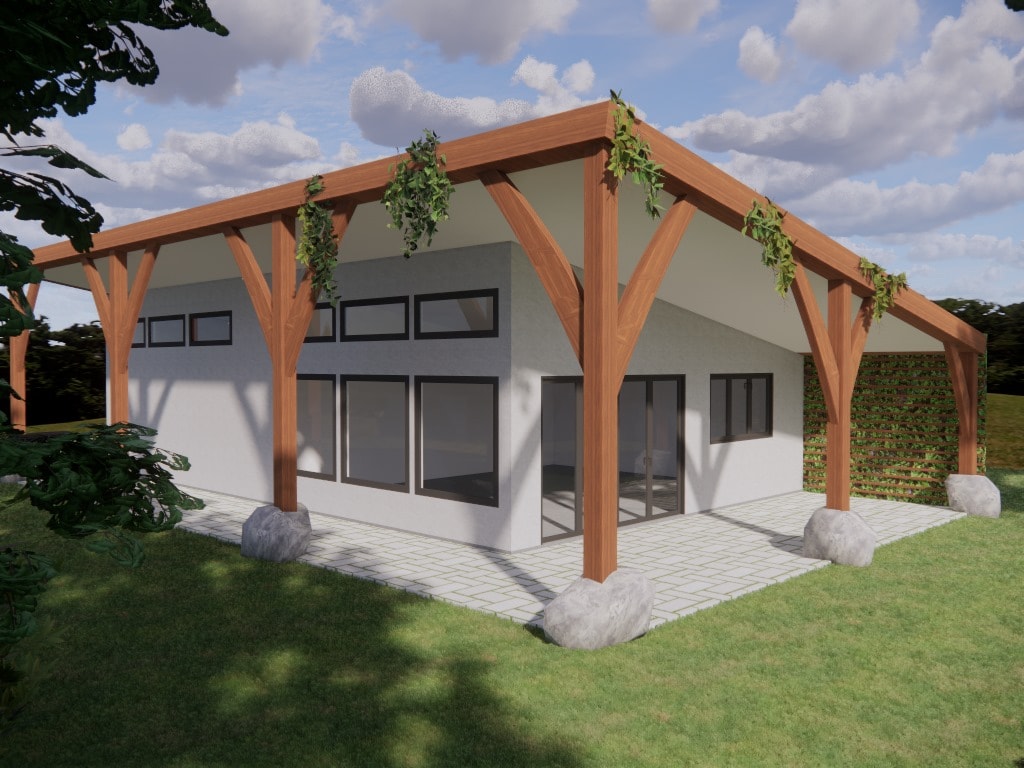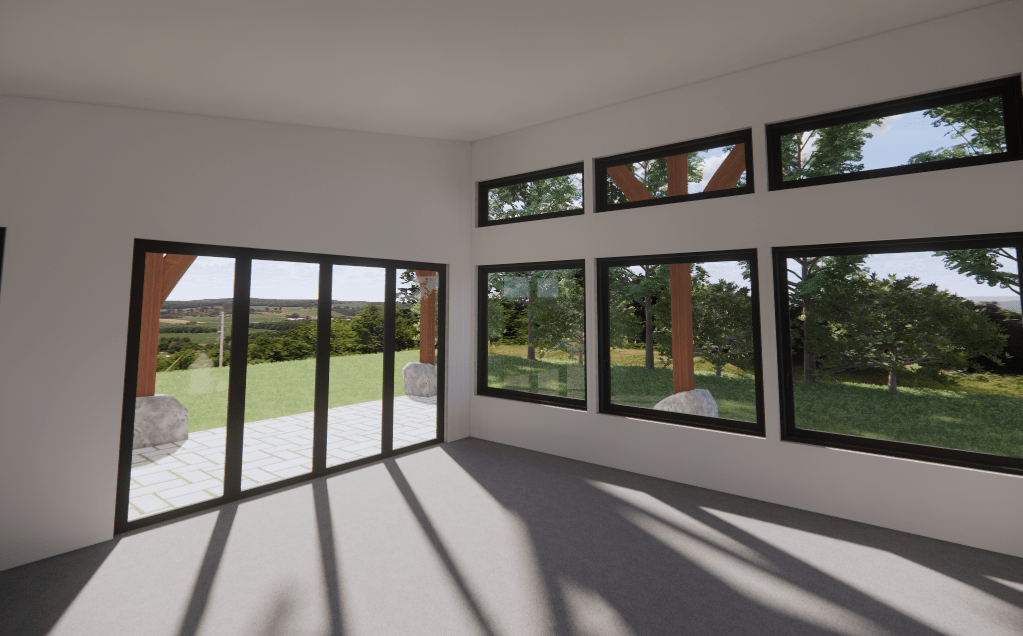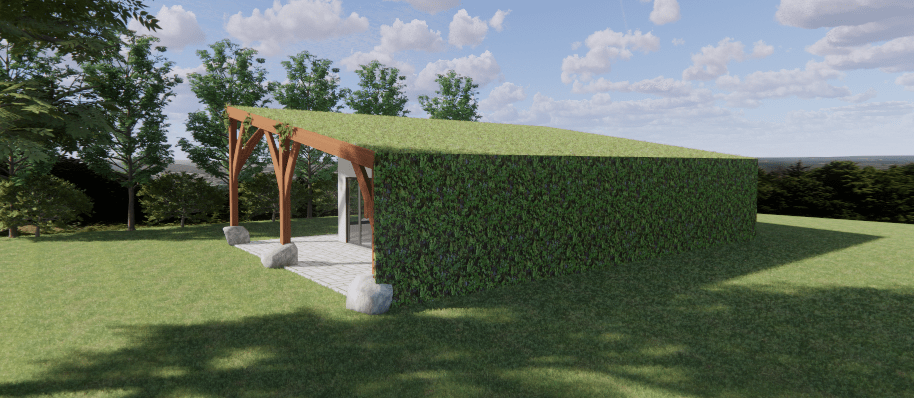 There are a lot of issues to deal with for this to progress but it was great to be able to get the idea down and in this state without significant work.
Modelled in Sketchup rendered in Enscape with the amazingly useful windows by FlexTools.
Concept 4: Current Project in Progress
These days I use SketchUp mostly for concepts, so there's a lot of moving and tinkering with things.
I actually had a meeting last week for a concept discussion over zoom and we moved and resized several windows and doors. Sitting there in the 3D with the clients screen sharing from their couch and seeing changes in real time is such a hugely valuable asset to my business.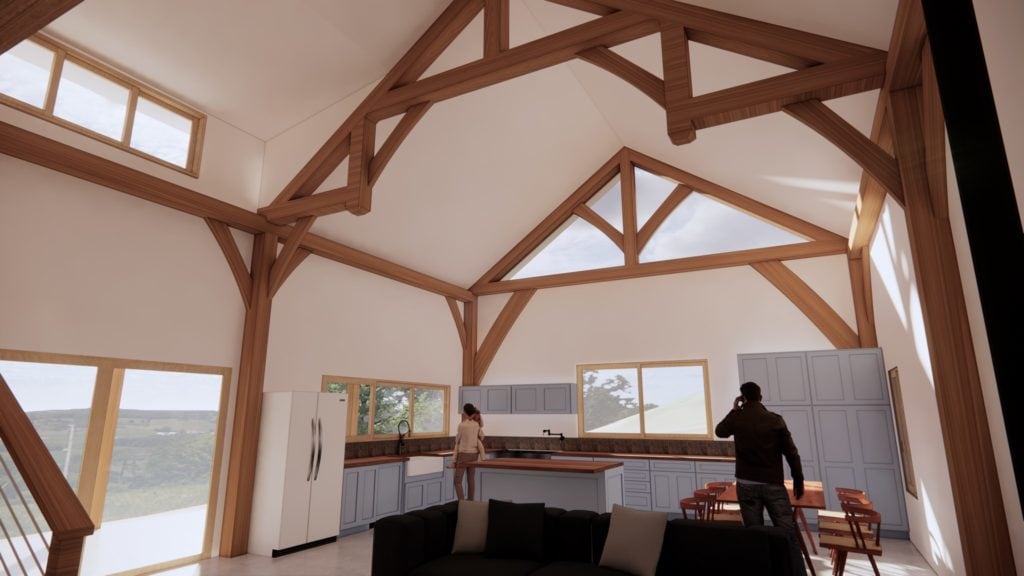 FlexTools have made a huge difference in my workflow and I can't believe the amount of hours I wasted tinkering with my old window models now!
Always get amazing reactions and people just can't believe it, especially if they've worked with an old 2D designer in the past.
Are you still tinkering? 🙂