Instant Plans & Elevations Ready for Layout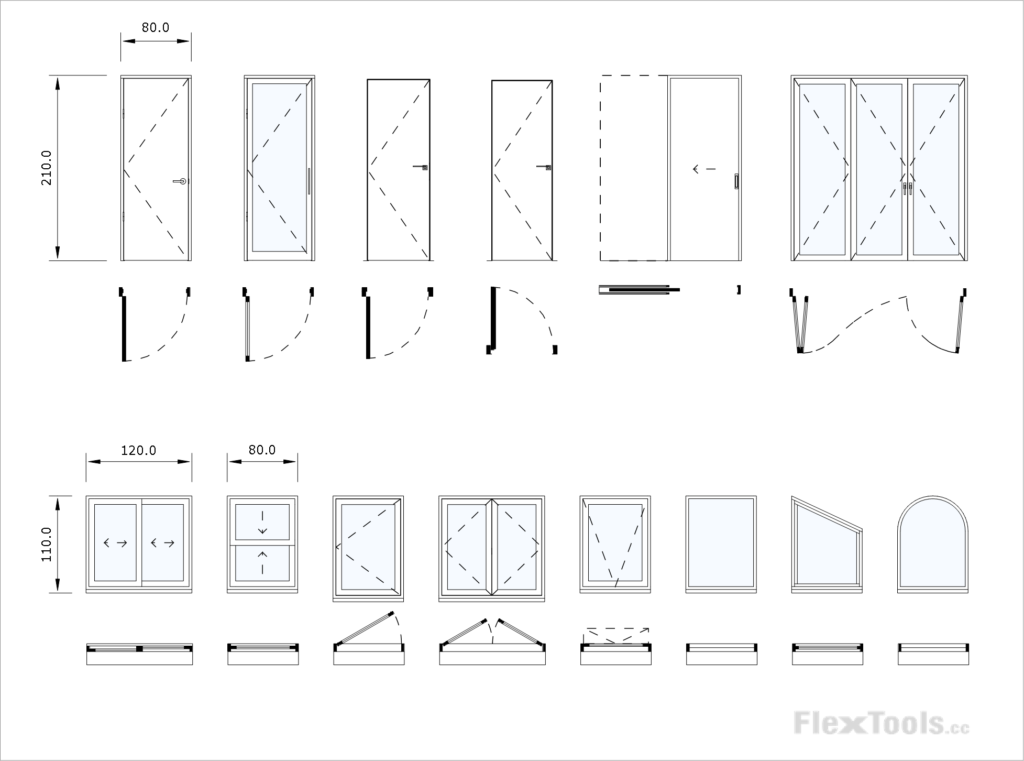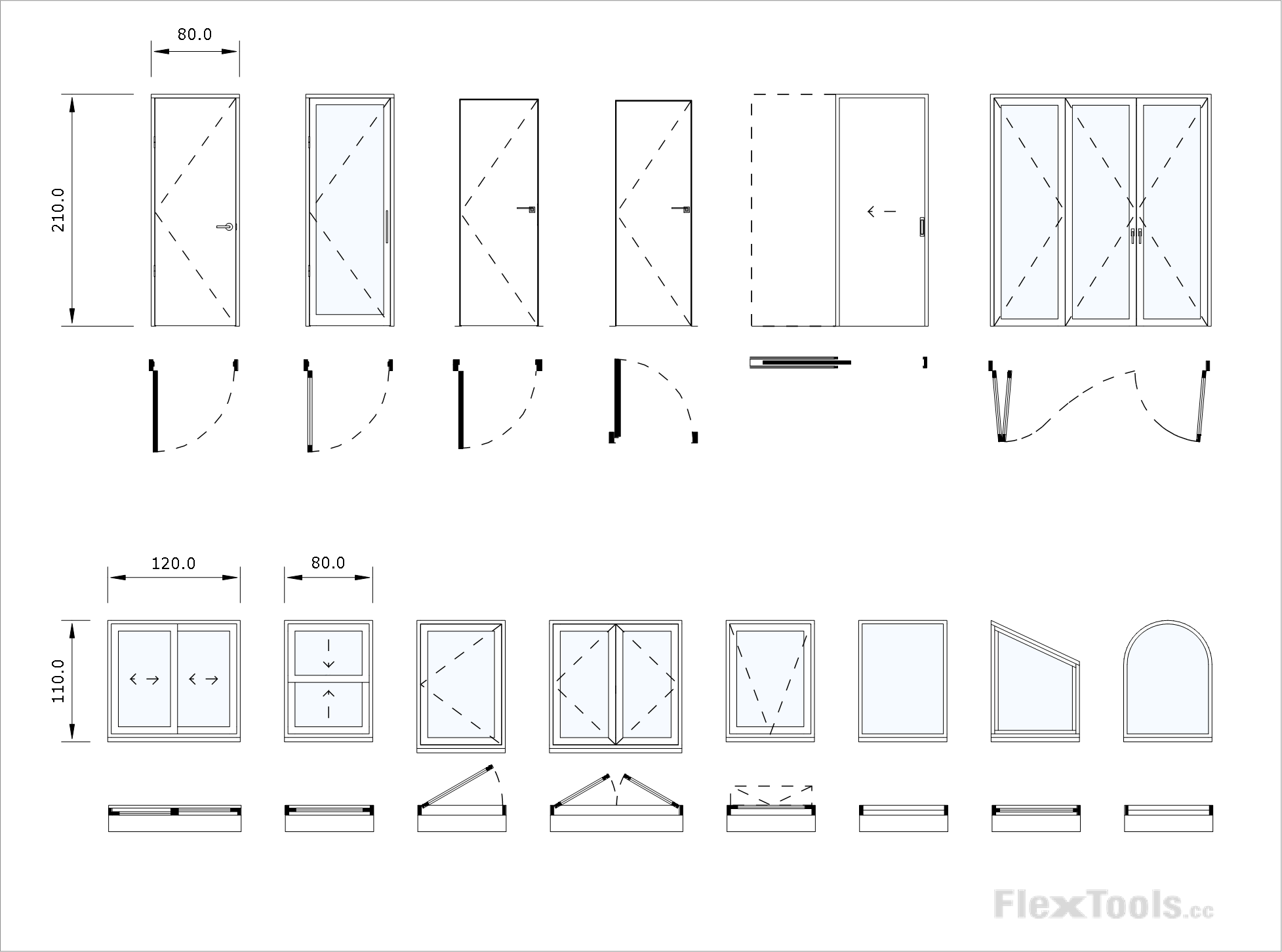 Thinking and designing in 3D are core principles of working with FlexTools in Sketchup.  Exporting technical documentation from the 3D model to 2D plans and elevations is no less important!
Door Positions & Quantum Superposition
We've had countless requests to solve the (quantum superposition) problem of having doors both open in plan and closed in elevation at the same time!
On top of the need to keep opening and closing doors between scenes (Is the cat
alive?), when you would run sections through your doors and windows, often, it would look like there were no openings at all because of the black section lines running through them.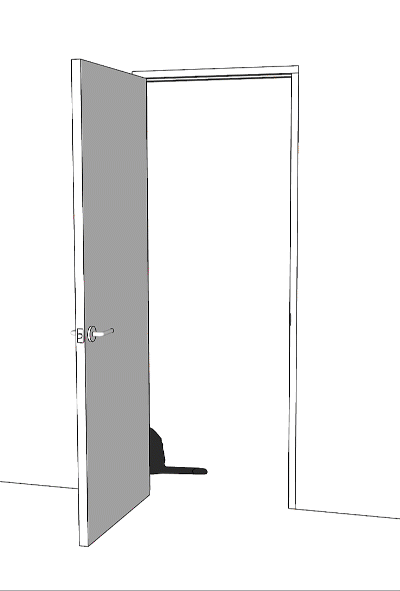 This is not Schrödinger's cat.

We offered a couple of workarounds, but none of them adhered to our other core principle: Working mindlessly fast!
So we're glad to introduce . . .
Doors Open in Plan and Closed in Elevation
All flex doors and windows can now be shown both open in plan and closed in elevation by simply turning on and off a few tags.  You can now also make quick changes in 2D plan and elevation views.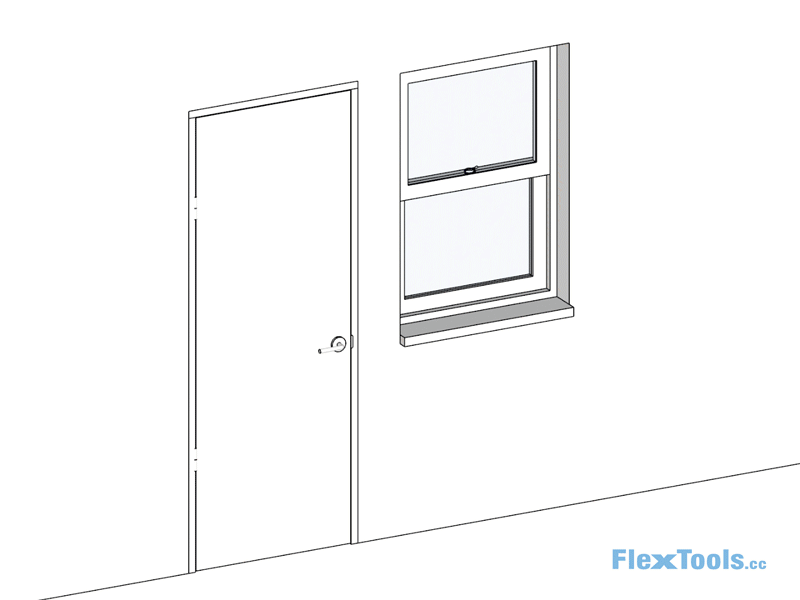 Alternating between 3D, 2D Elevation and 2D plan scenes - Changes can be made in any view
Notice that the 3D components and 2D plan representations open and close independently, giving you more flexibility in presenting plans.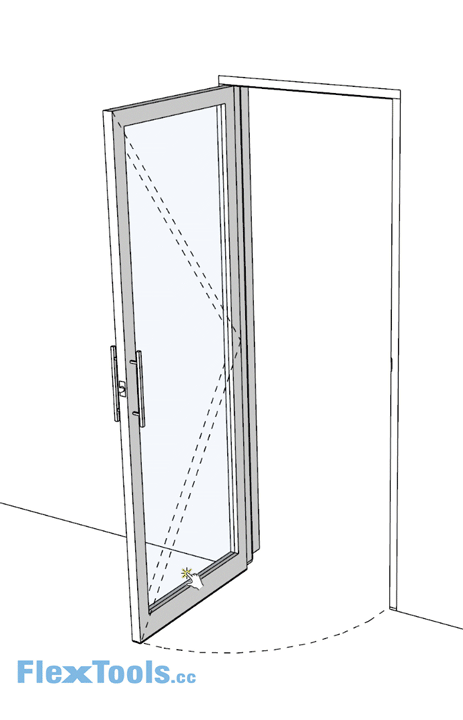 For the different types of views (3D, plan, elevation) we've added 4 new tags.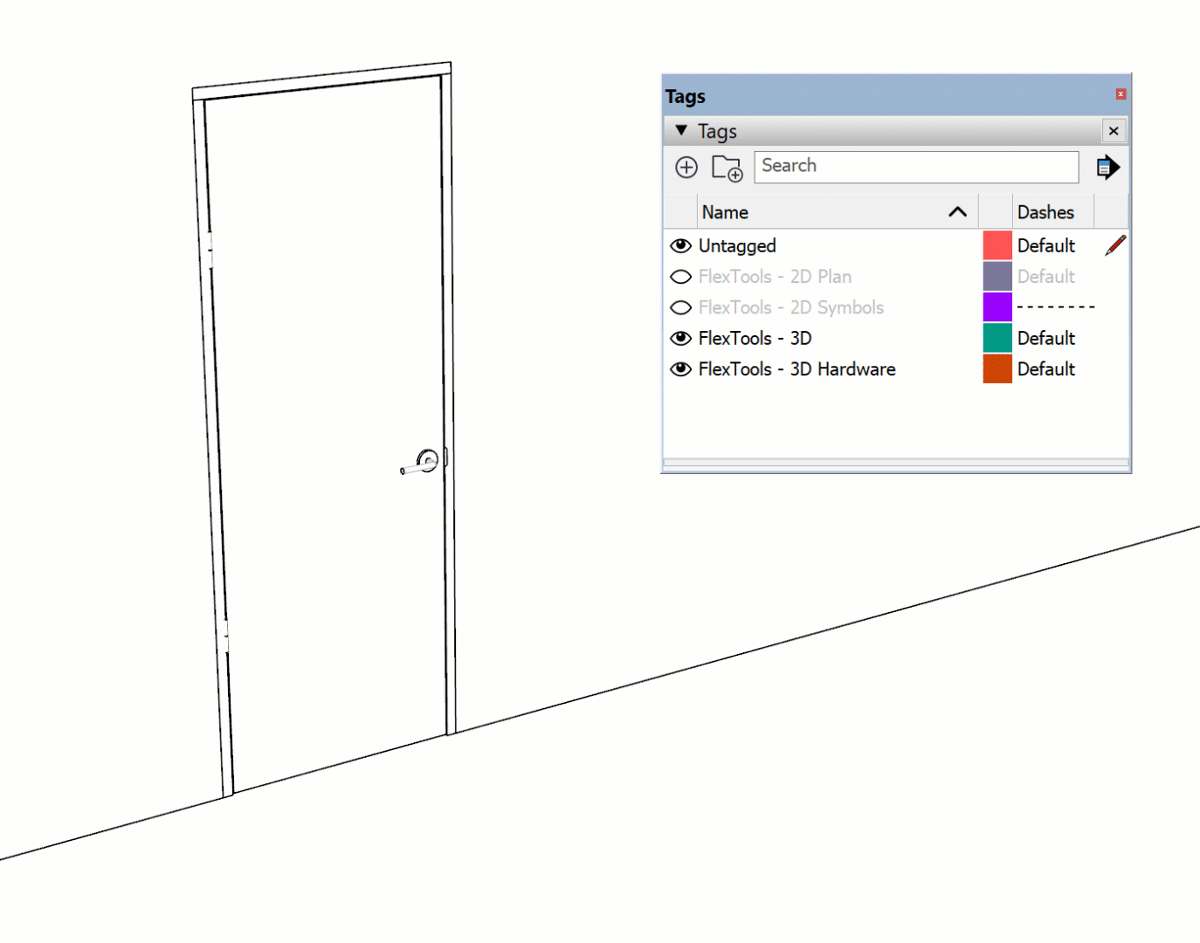 Turning tags on/off - Each tag combination is good for different views

FlexTools - 2D Plan - All 2D geometry for a plan view.


* Includes the arcs from 'FlexTools - 2D Symbols' tag.

FlexTools - 2D Symbols - Arcs, swing directions and arrows.
FlexTools - 3D - All 3D geometry for perspectives and elevations.


* Includes all 'FlexTools - 3D Hardware' tag.

FlexTools - 3D Hardware - Handles, locks and hinges.
Panel swing symbols can be changed to the opposite direction.
The world is full of surprises. As it turns out, in some countries the symbols are backwards.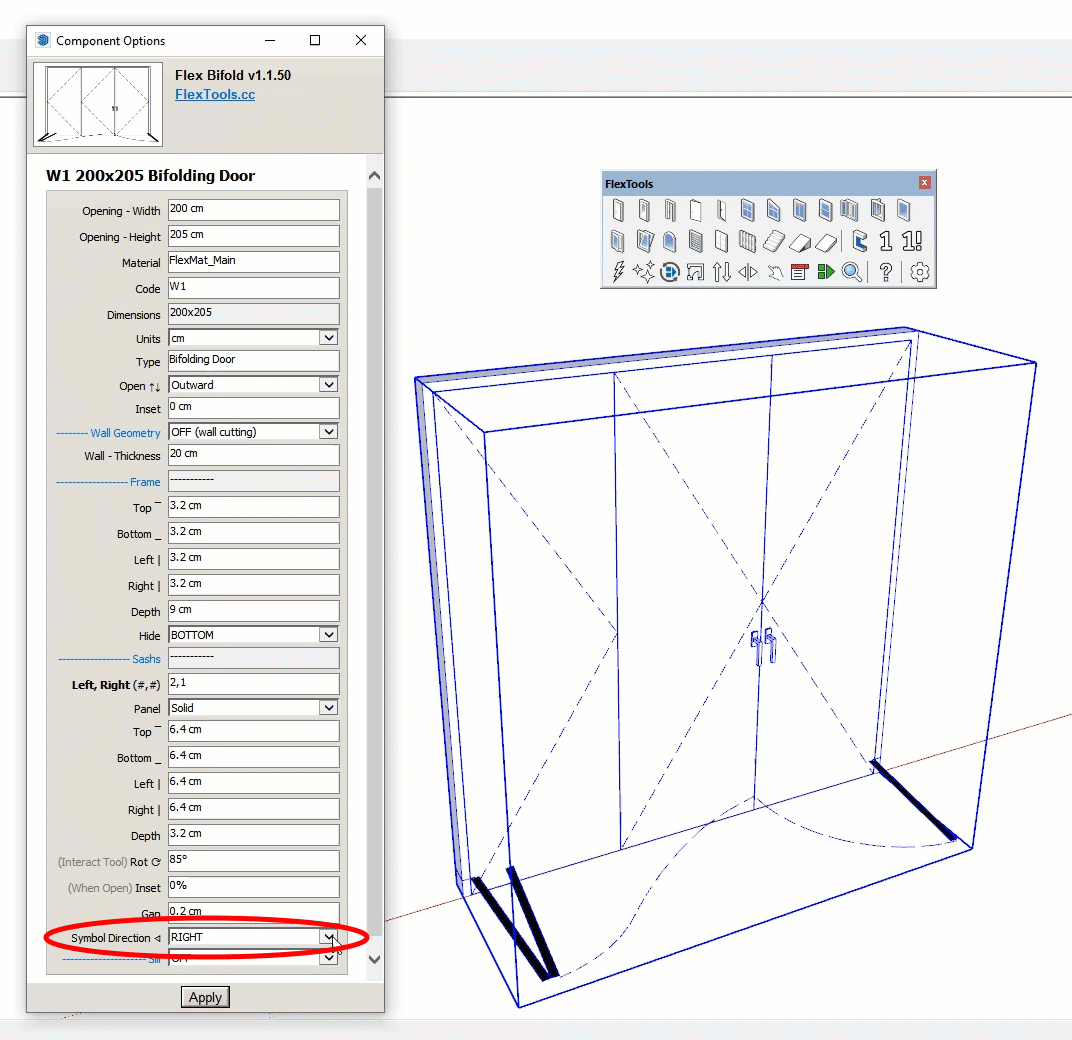 Tips for Best Visual Results
To achieve crystal clear plans and elevations both in Sketchup and in Layout:
Styles > Modeling Settings > Turn off 'Profiles' or set them to 1 - The model will also run much faster and, away with the Sketchupy cartoon look!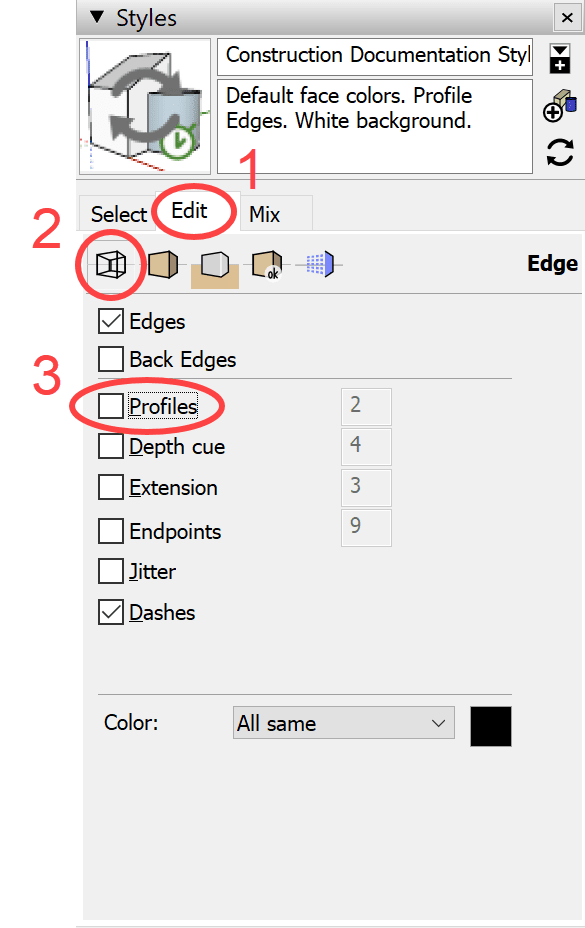 Styles > Edge Settings > Set 'Section Line Width' to 1 - It will give a much cleaner drawing.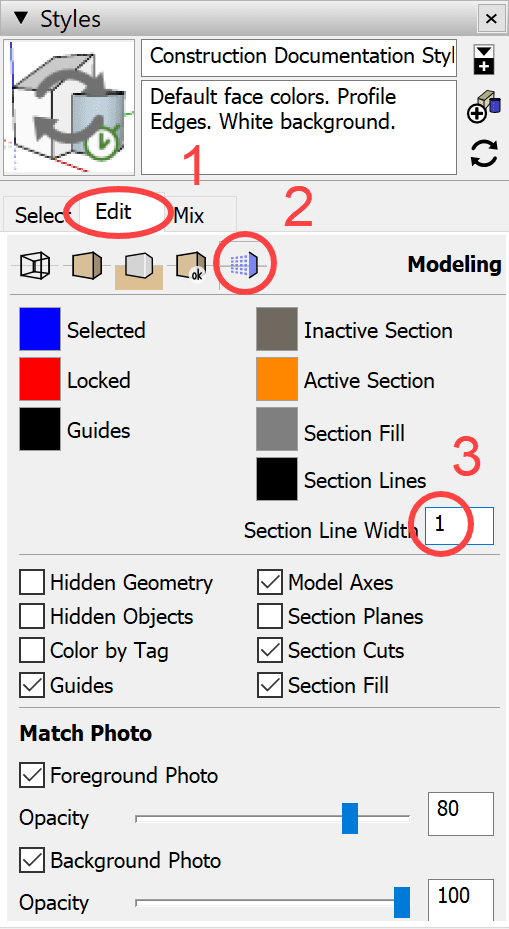 Tags > 2D-Symbols > Assign the dashed line style - This will make arcs, swing directions, and arrows appear as dashed.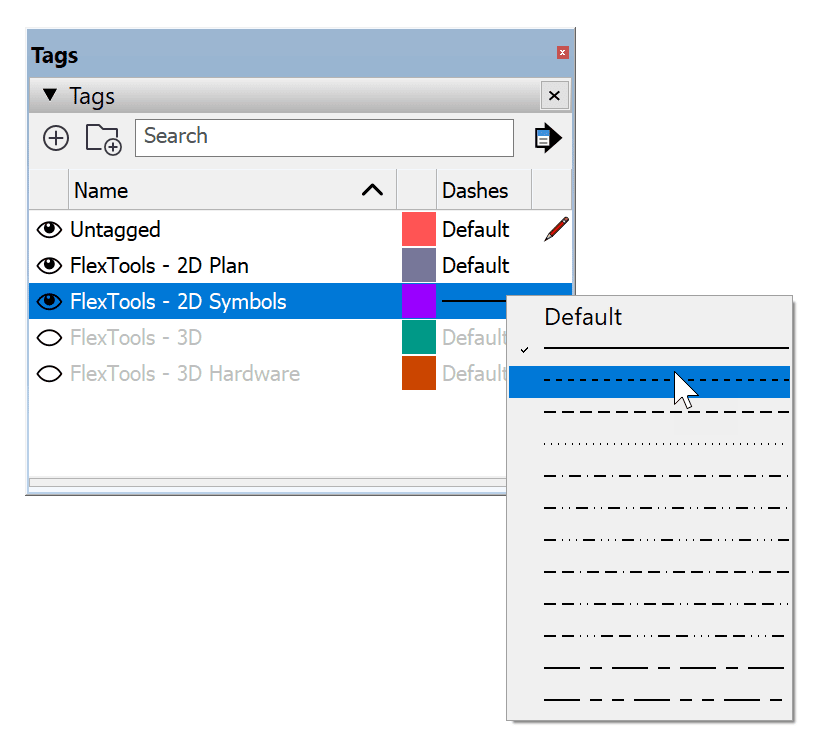 A new feature for door and window scheduling using Sketchup's Generate Report tool is here!
We've added a set of 'Report Settings': Code, Type, Units & Size.  Together with Material, they will make it really easy to extract basic window and door .csv reports.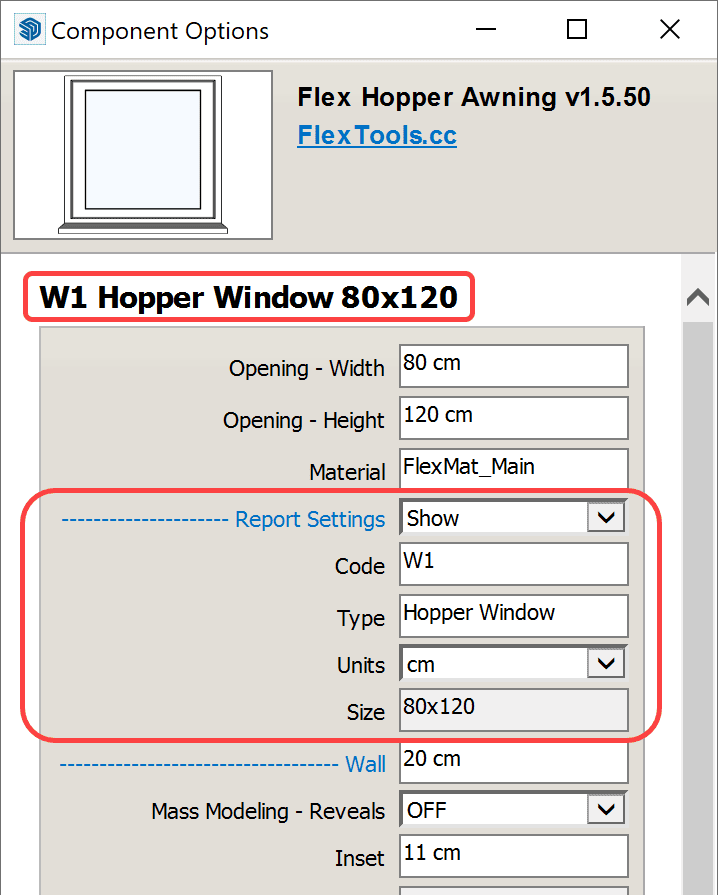 You can now set the Code, Type and Units for each window and door.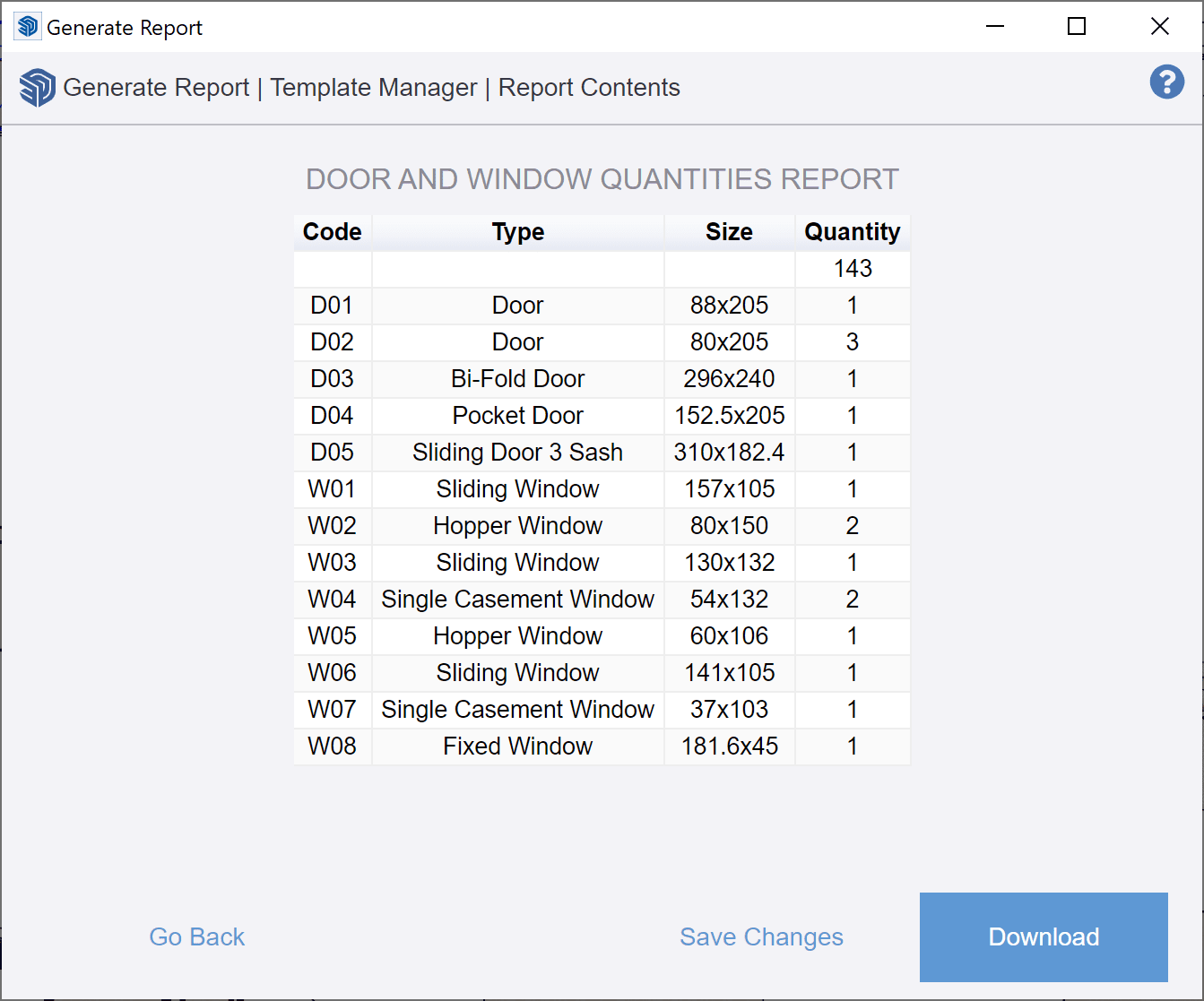 The report ready for download.

More about the new settings and a creating templates for Generate Report - in a future blog post . . .
There are many more improvements in this FlexTools update, to name a few:
totally revamped pocket door.
new astragal in FlexDoor components.
toolbar and component options rearranged and regrouped for easier navigation.
Hopper/Awning component's default handle position is now on top / bottom.
better default window and door sizes.
 . . .
See all the changes in the‍ Release Notes 
‍
Many thanks to our customers who contributed their precious time over many emails with requests, ideas and suggestions that helped to realize this update:
Jonathan Piette and Julian Smith, who sent us models with great suggestions and tips.
Adam Thurtell, who helped us understand and test ideas with the Condoc workflow.
Sam Demonteverde, Tony Simmonds, Kenny Brown, Tom Vallee, Ladislav Lukac and many more who challenged us with tough questions!

You rock, guys!
Your feedback is extremely important to us!
Do you find the new 2D additions useful?  Let us know!