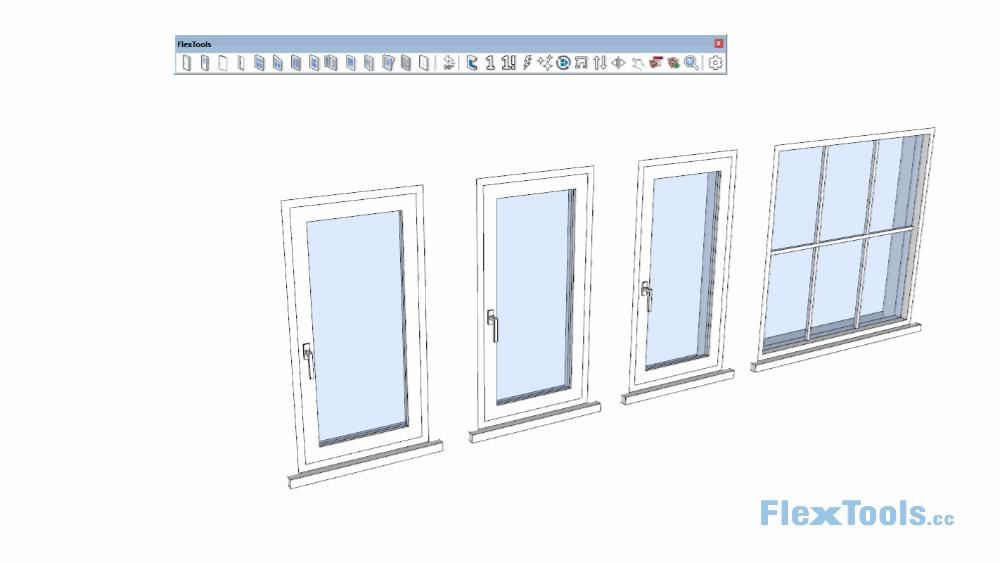 What's New
Hopper / Awning
Casement Single
Fixed Window
How to create Combination Windows
A couple of bug fixes and a small correction to one of the minimal doors.
The Hopper / Awning Window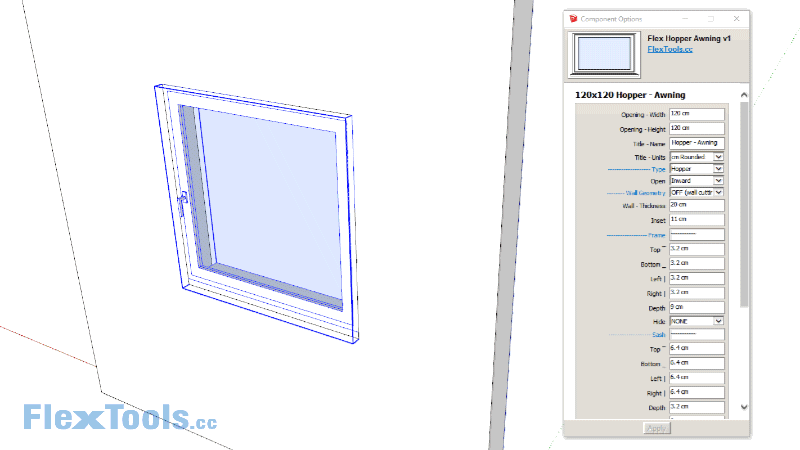 With this new Flex window, you can create a simple Hopper.
Change one setting and it's an Awning!
Change another setting and it's flipped inside out!
Double Click into it and you have the same 20 presets and full customization like with the previously released Casement-Double.
The Casement-Single Window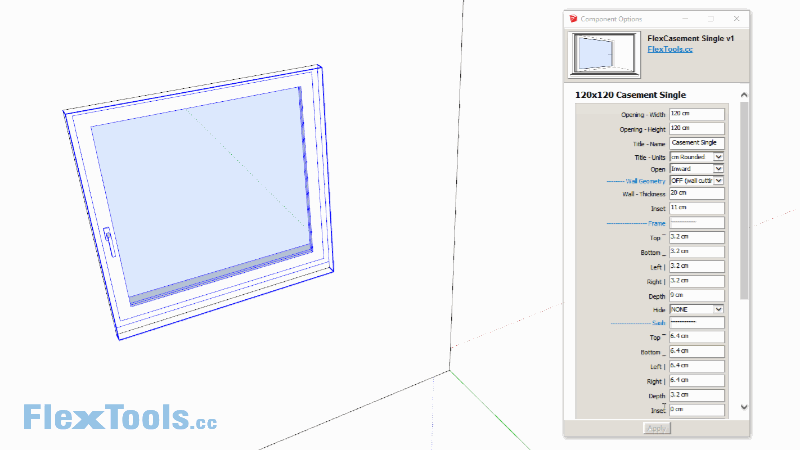 The Casement-Single window is like the recently released Casement-Double, just single!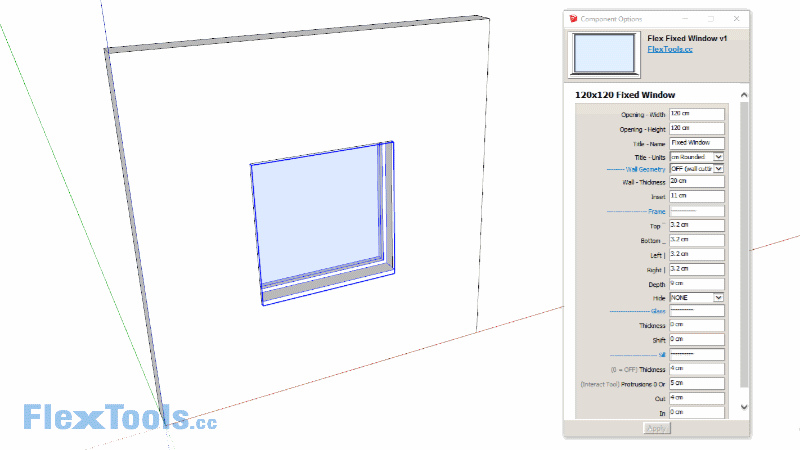 Fixed Window is similar to the original FlexWindow, but it is a lot simpler.
It includes the super quick new distribution presets like all the latest flex components have.
With the original FlexWindow, if you wanted a simple fixed window, you needed to turn off the Frame just to get it to look like it doesn't have the 'inner profiles'... no more of that!  Just places this new window, scale it to fit, and you're done.
How to create Combination Windows
With all of the latest Flex components, you can easily make multiple window combinations:
Click with the interact tool on any side of the frame and that side will disappear (Or set it to 0 in the component settings).
Place it next to another window and group the two windows into a new component.
Make sure the new component's blue axis faces out, then Convert to a Wall Cutting component.
It's a good alternative until new combination windows are released.
Bug Fixes and a Correction
The clearance in one of the Minimal Doors was off by 3mm - It is now corrected.
More about that and a few other important bug fixes in the Release notes.