Flex Pocket Door Released!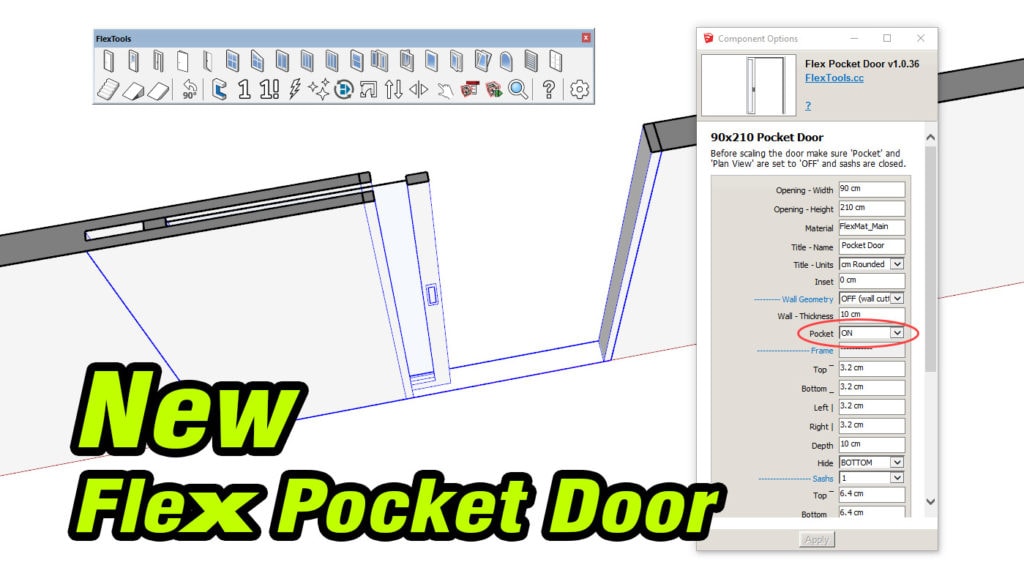 The new Flex Pocket Door allows to quickly create a single or double pocket door with solid or glass panels.  The wall pocket structure adjusts in size automatically depending on the size of the door.

Even though it looks like door and it's called a pocket door, you can turn on the bottom frame element and the sill, and it will become a pocket window.
Single or double door, choose the number or sashs in the Options Window.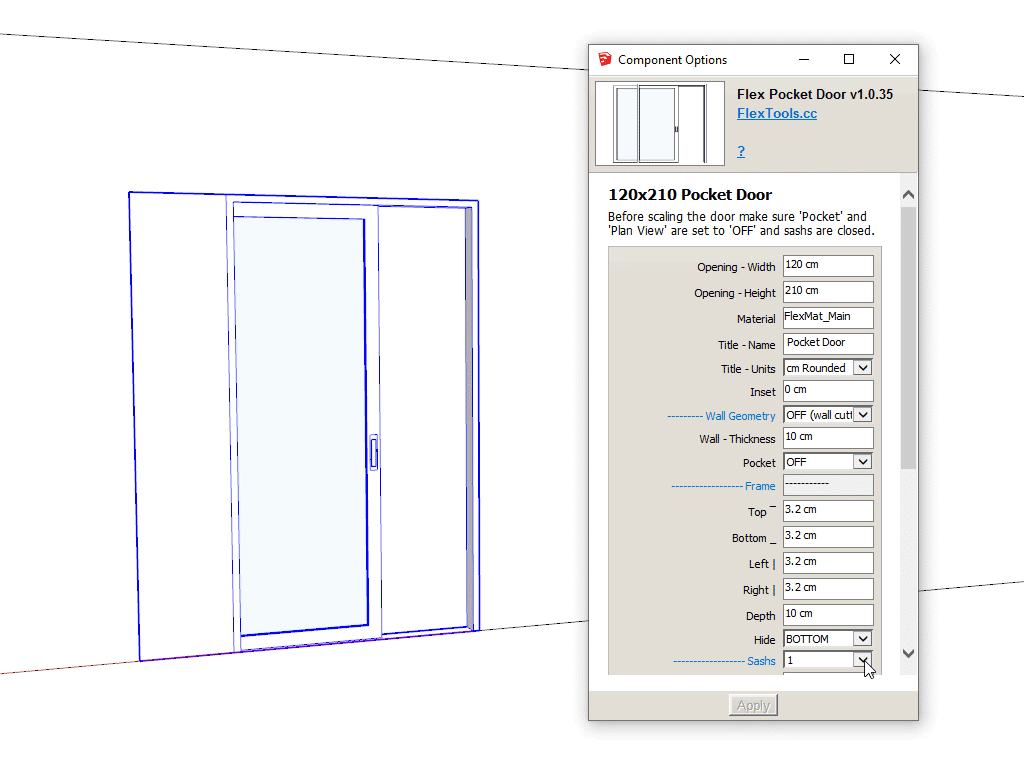 To have the door slide in the opposite direction:
Right click > Flip Along > Component's Red
(It's highly recommended to create a keyboard shortcut for Flip Along Red and Green).
For glass or solid panel options go one level into the component and select the SashGroup sub-component (1 double click + 1 single click to select).
To change glass divisions go one more level in, until you reach the Sash sub-component.  The interface is similar to other Flex window components - see here how it works.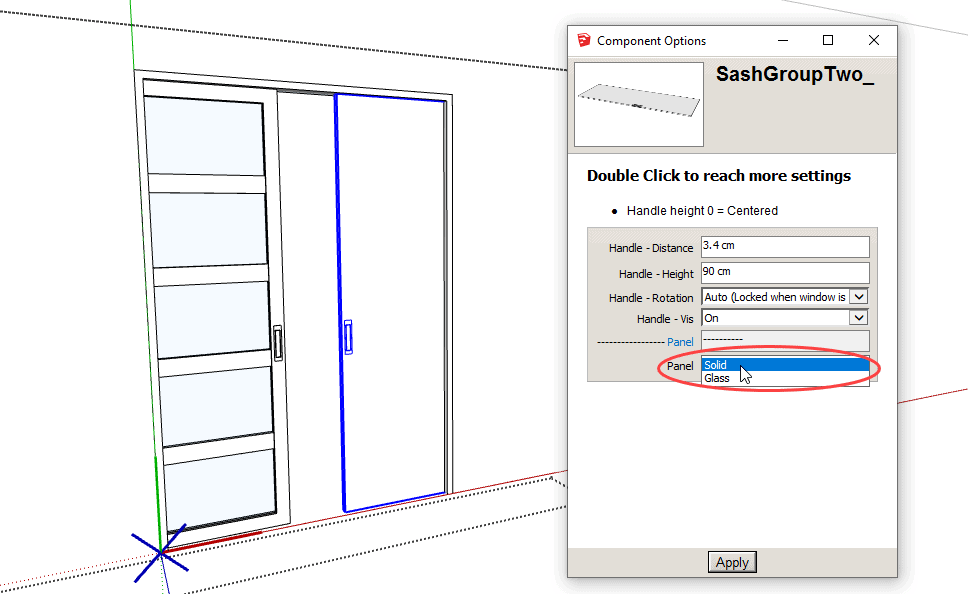 There's also a new flush door handle.  You can find it now in the Flex hardware collection on the 3D Warehouse for use in other flex components.
The wall pocket geometry is part of the component.  It can be switched ON and OFF in the Component Options window.
Before you scale a Flex Pocket Door with the scale tool, make sure the Pocket is OFF and the sashs are closed (otherwise the scaling won't be precise).
If you want to show the pocket in plan (with Skethup's section tool) make sure the Pocket is ON.
For a cleaner representation in plans use the Plan View button from the toolbar.  It will turn the Pocket geometry ON and hide the door handles in one click (and vice versa).

In order for the pocket doors to have correct section cuts with a seamless connection to the wall's surface, we had to get rid of the extra surfaces around the pocket structure >>> A new WallCutter feature was born!
Now you can Hide/Show Cut Faces with any of your own components to reach a similar effect.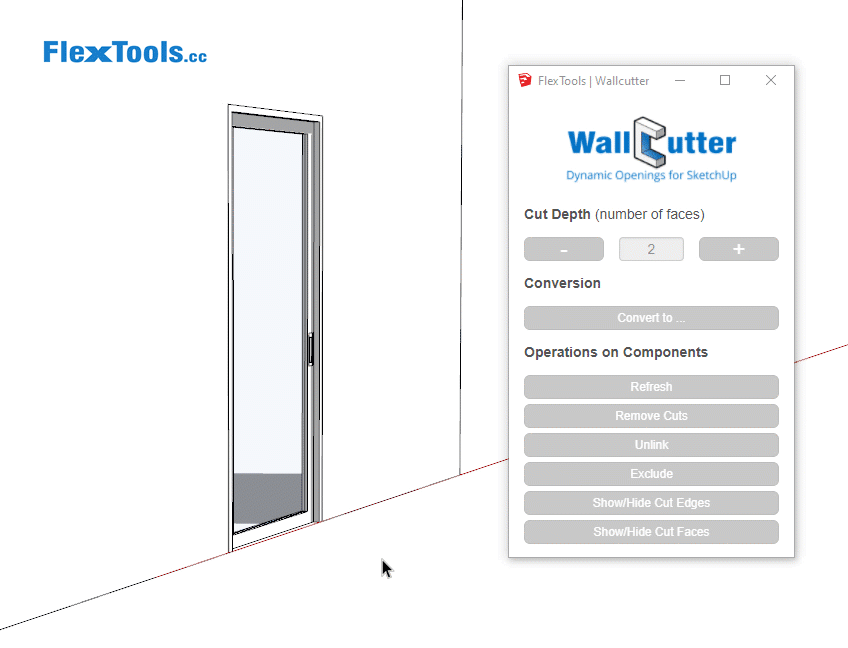 Currently the pocket door is optimized for plan presentation in concrete like walls.
Have ideas for additional features and improvements?
Let us know in the forums:
Many more fixes and improvements were introduced together with the new pocket door - see the release notes for more details.