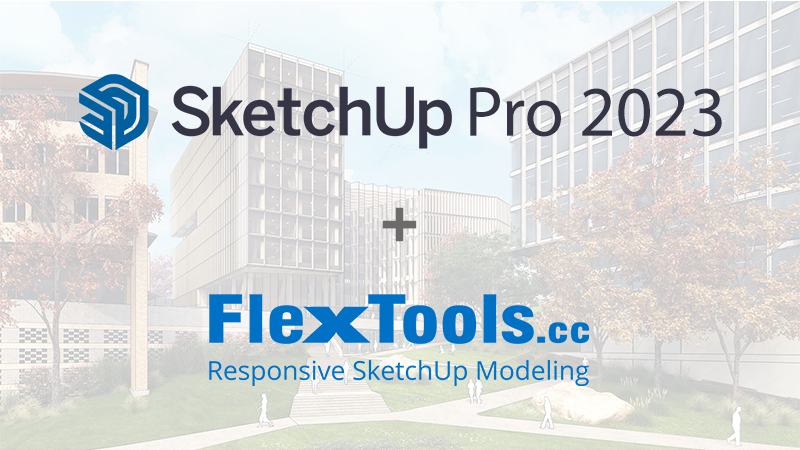 As with every new release of Sketchup, FlexTools is fully compatible to work with Sketchup 2023.
How to get FlexTools running in Sketchup 2023
1. Download the latest FlexPack Pro RBZ installation file.
2. In SketchUp go to: Extensions > Extension Manager > Install Extension > Locate and choose the FlexPack Pro.rbz you just downloaded.
If FlexTools was already installed on the same computer in a previous version of Sketchup, no need to activate again.
Need to activate with your license key but cannot find it?  Contact us!