Flip Tools, L-shaped Stairs and More!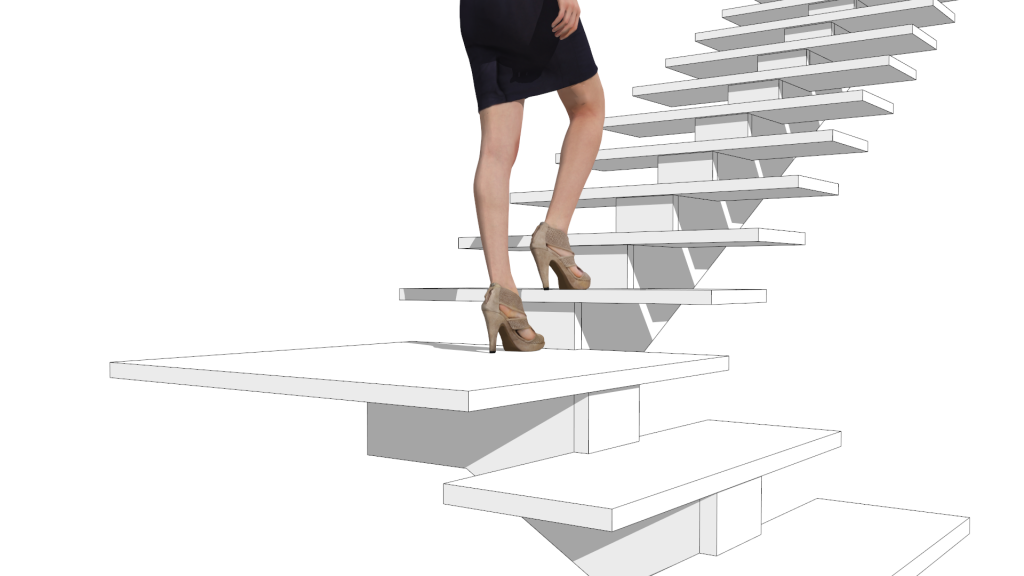 New flip tools, L-shaped stairs, Improved WallCutter workflow, new features and important bug fixes - Save time and make your workflow Easy and Fun!
TL;DR? See Justin's wonderful video showing all that's new in under 5 minutes.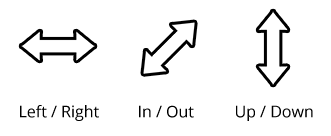 Check out the fastest flipping experience ever with these 3 new Flip Tools.
Mirror any component or group about its center in one click: Left/Right , In/Out or Up/Down.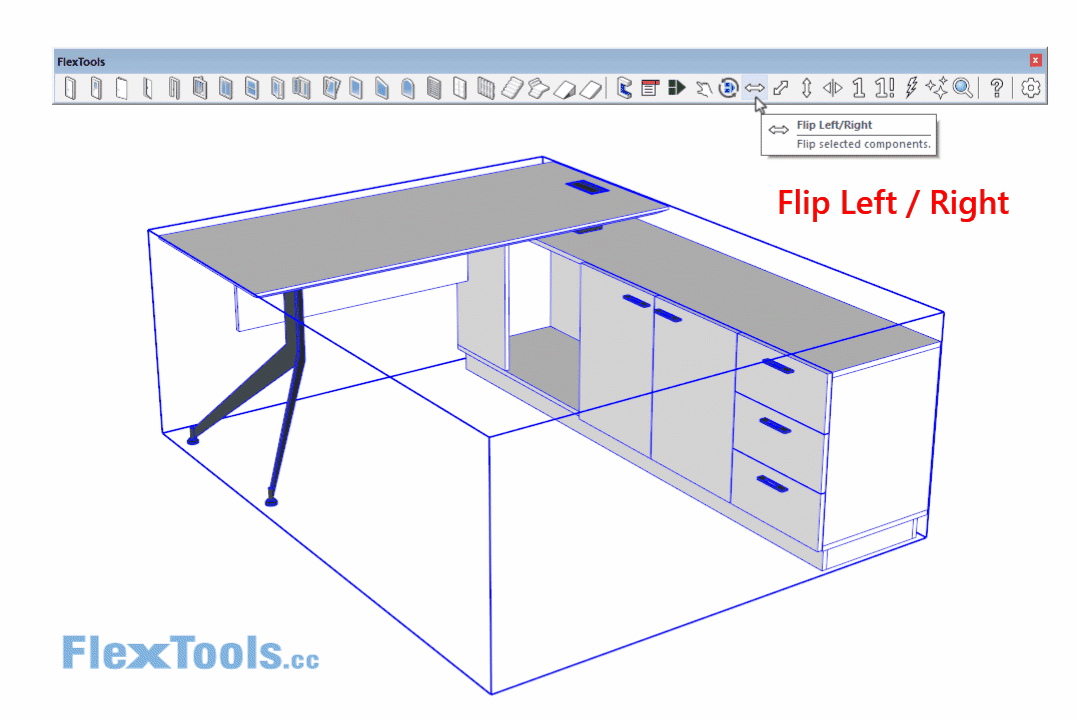 Flipping Left/Right, In/Out, Up/Down
For Flex windows and doors the In/Out flip tool changes the swing direction, leaving the component's frame in its place.
The new L-shaped stairs are sporting a new component options layout so choosing how the stairs are calculated is now much easier:
1. Scale or manually set the height of the stairs.
2. Choose to calculate the stairs by:
Comfort Relationship
Total Run
Tread Length
3. Then chose if to calculate by:
Max Riser Height
Number of Steps
We intend to change the options for the original straight stairs and for the future U-shaped stairs too.

Let us know what you think of the new component options layout! 
Improved WallCutter workflow
You can now edit wall cutters inside any copy of a component.
For example, when modeling a multistory building, make changes to a wall cutter component inside any copy, and everything will work as expected.
Wallcutter now works with Groups!
You can now place wall cutter components onto walls that are in groups too (not just in components).
Most importantly. there are NO MORE SCARY WARNINGS!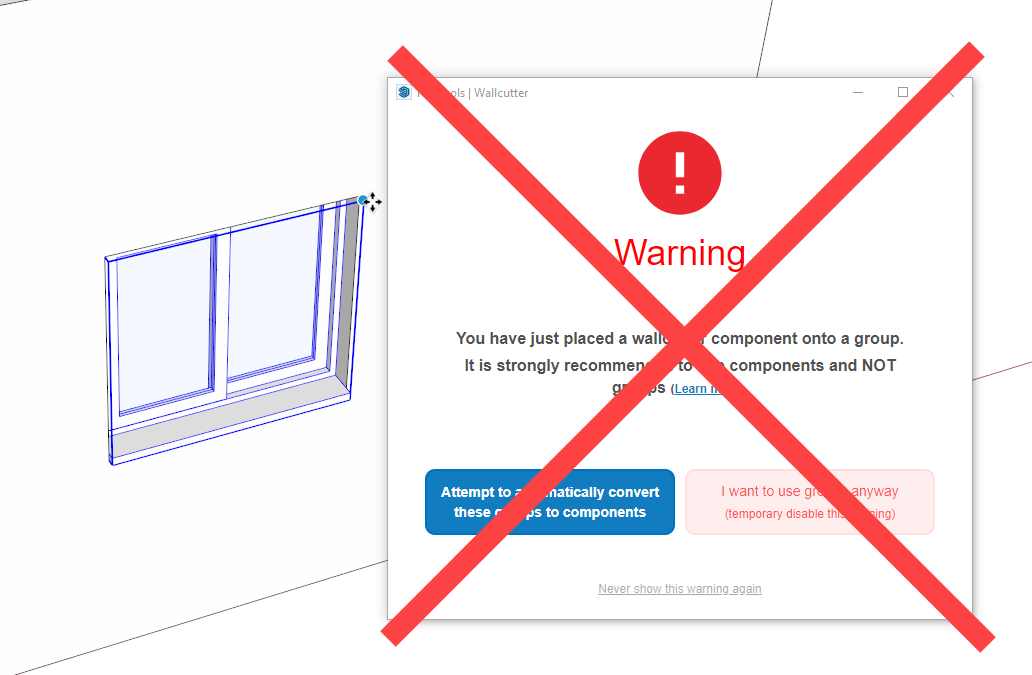 Critical Fix for WallCutter
Eqaully spaced fence posts
Added a new posts distribution so you can now space posts evenly while settings the maximum space between them.
Special thanks to Jacob Kirk from Design-Build-Live for suggesting this addition.
Multiple Fixed Windows with Mullions
Multiple fixed windows with mullions in between - click to enlarge
You can now set the number of window units with vertical mullions in between them for the Fixed window too.
In case you missed it, this option was also added to the Single Casement, Double Casement, Double Hung and Hopper/Awning windows in the previous update.
Multiple double hung windows with mullions in between - click to enlarge
Updated Door & Glass Door
Updated options for Door and Glass Door - click to enlarge
The Door and Glass Door options have been rearranged and updated for easier use.
Some of the terminology has also been updated - what used to be the 'Sill' is now the 'Threshold' and what used to be the 'Frame Bottom' is now replaced by a 'Sill' component which is similar to the sills in all of the other windows and doors.
Special thanks to Mitch McQuoid for pointing out the discrepancies.