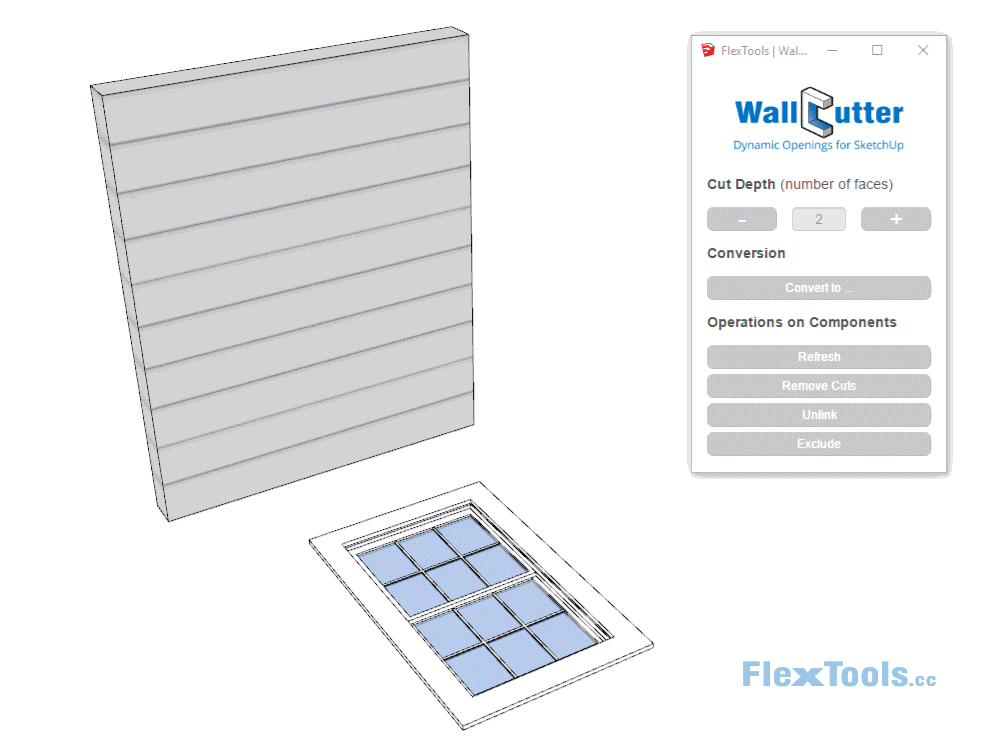 Just released a significant, much requested, update for WallCutter.  You can now mark sub-components to be excluded from the WallCutter algorithm.  Once marked, the sub-components are ignored, and they stop affecting the dynamic opening.
This is good for situations with window trim, sill horns, a sink on a counter top, etc.
This update also includes a couple of important bug fixes!  More about those in the Change log.
All the best,
Yoni & The Team