FlexTools Just Got Better
Many have requested to eliminate all the extra layers (now tags in Sketchup 2020) that came with Flex components.  We didn't like them either...  so now the majority of flex components have had their layers removed!  Everything is now on Layer0.
📌 If you ever need any layers back (for quickly hiding hardware for example), you can always assign layers to the desired sub-components and then save the components aside with ComponentFinder for quick immediate use.
In most window components (except FlexWindow, FlexTrapezoidal and the new Arch), the glazing settings have moved into the 'Sash' sub-component.
Glass and muntins can be now positioned off the center with the 'Shift' setting.
And just like in the glass door, you can add double/triple/quadruple glazing.
To make the multi-glazing look even more realistic (will require some manual editing), use the 'Extend' glass feature.
You can now swap solid and glass panels between FlexDoor and FlexDoor Glass.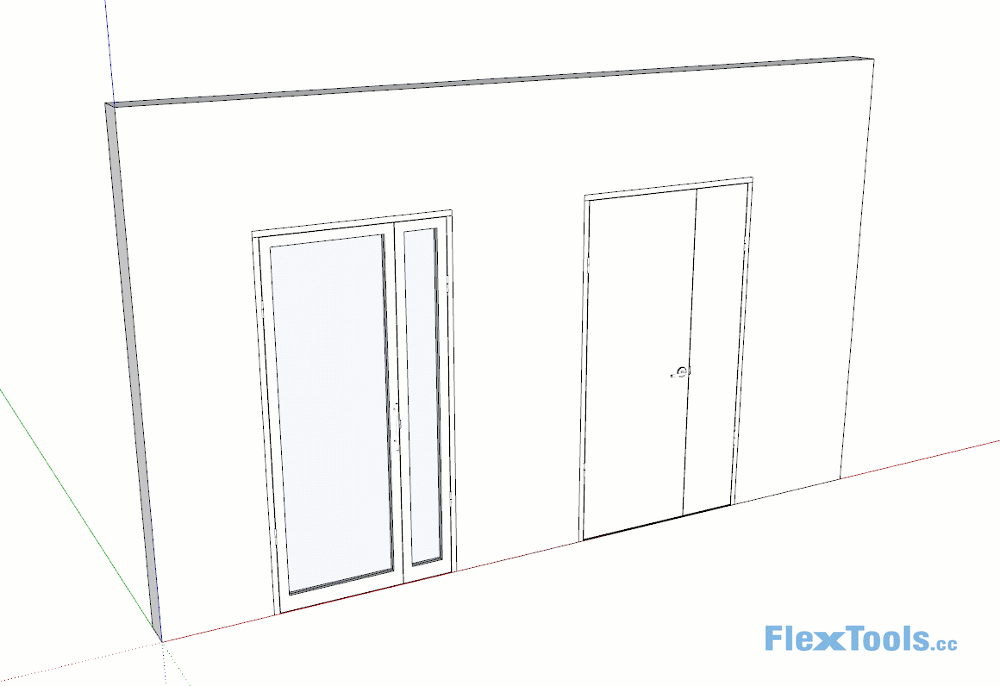 Added an option to lock in the number of steps.  That should make things easier for tracing over 2D plans and when you already know exactly how many steps you need.
Actually there are even more enhancements introduced and quite a few bugs were squashed - Check out the Release Notes.