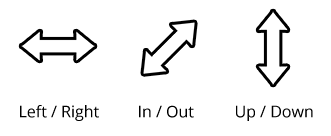 Use flip tools to flip a component or group about its center in one click:
Left/Right
In/Out
Up/Down.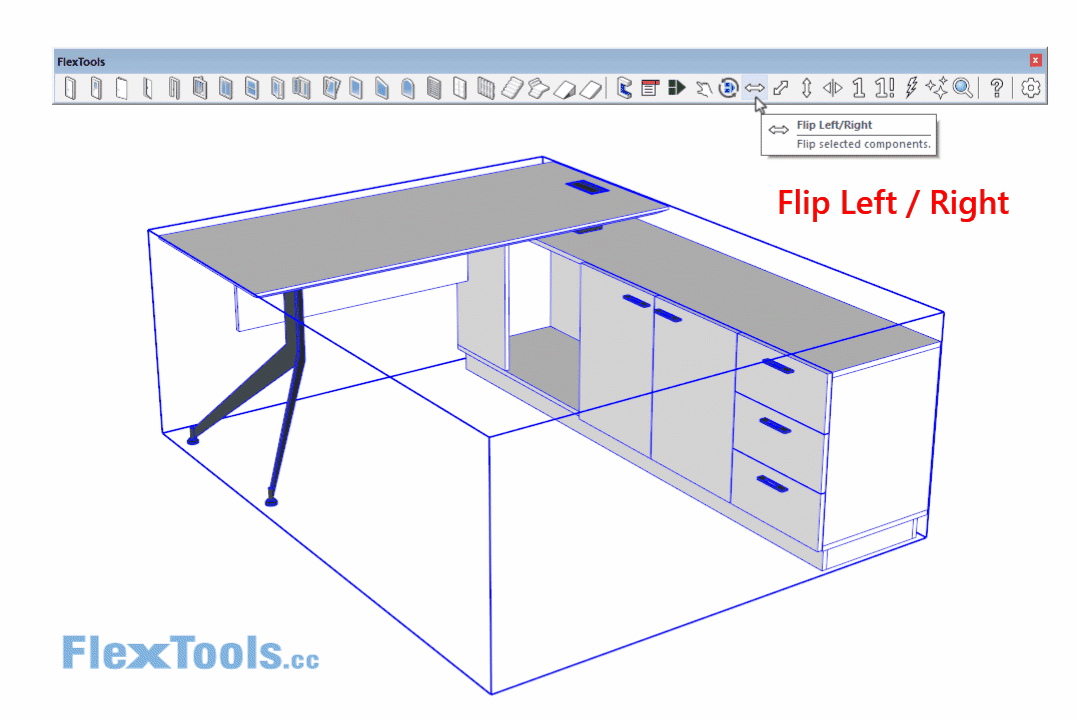 The In/Out tool includes 'Smart Flipping' for flex components: Rather than doing a mirror operation the swing direction of the door or window will change from In to Out and vise versa.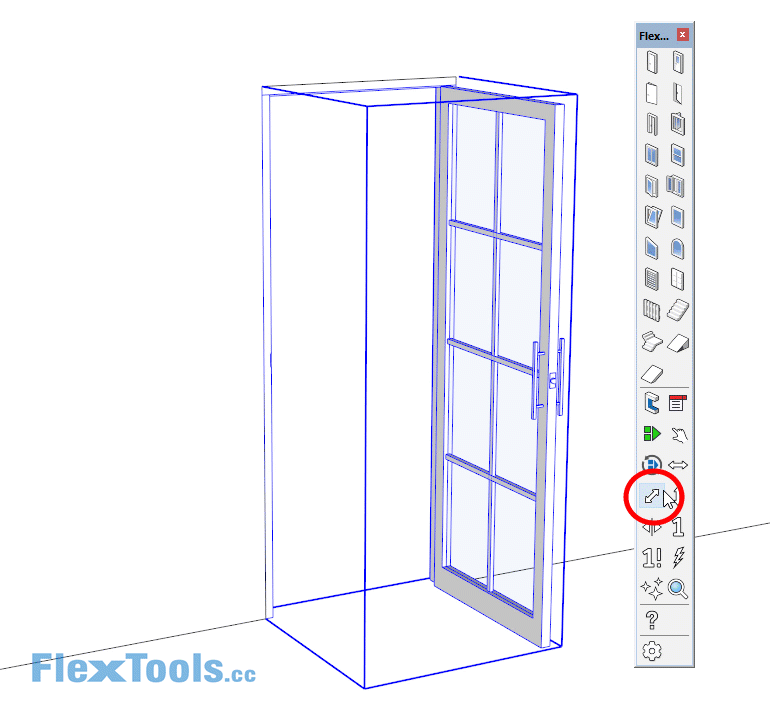 Select a component > Hit a flip tool > Done!
For even faster flipping assign a keyboard shortcut:
Window > Preferences > Shortcuts > Filter for 'Flip' > Assign a shortcut to a FlexTools flip tool and don't forget to hit the + button.