One click optimization for 2D plans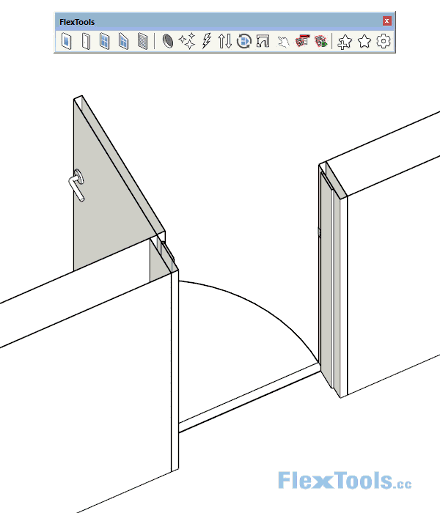 Some of the Flex components support the PlanView setting.  Enabling Planview makes slight changes to the component so it will look perfect for plans and sections.
When Planview is enabled:
Glass panes are divided, instead of being a single pane.
The thickness of profiles are adjusted so they are all in one line (vs. normal view, where they are optimized for visual display).
Handles hinges and doorstops are hidden
Clearances are zeroed out
Door axis are zeroed out.
📌 You can apply Planview on multiple components at once!